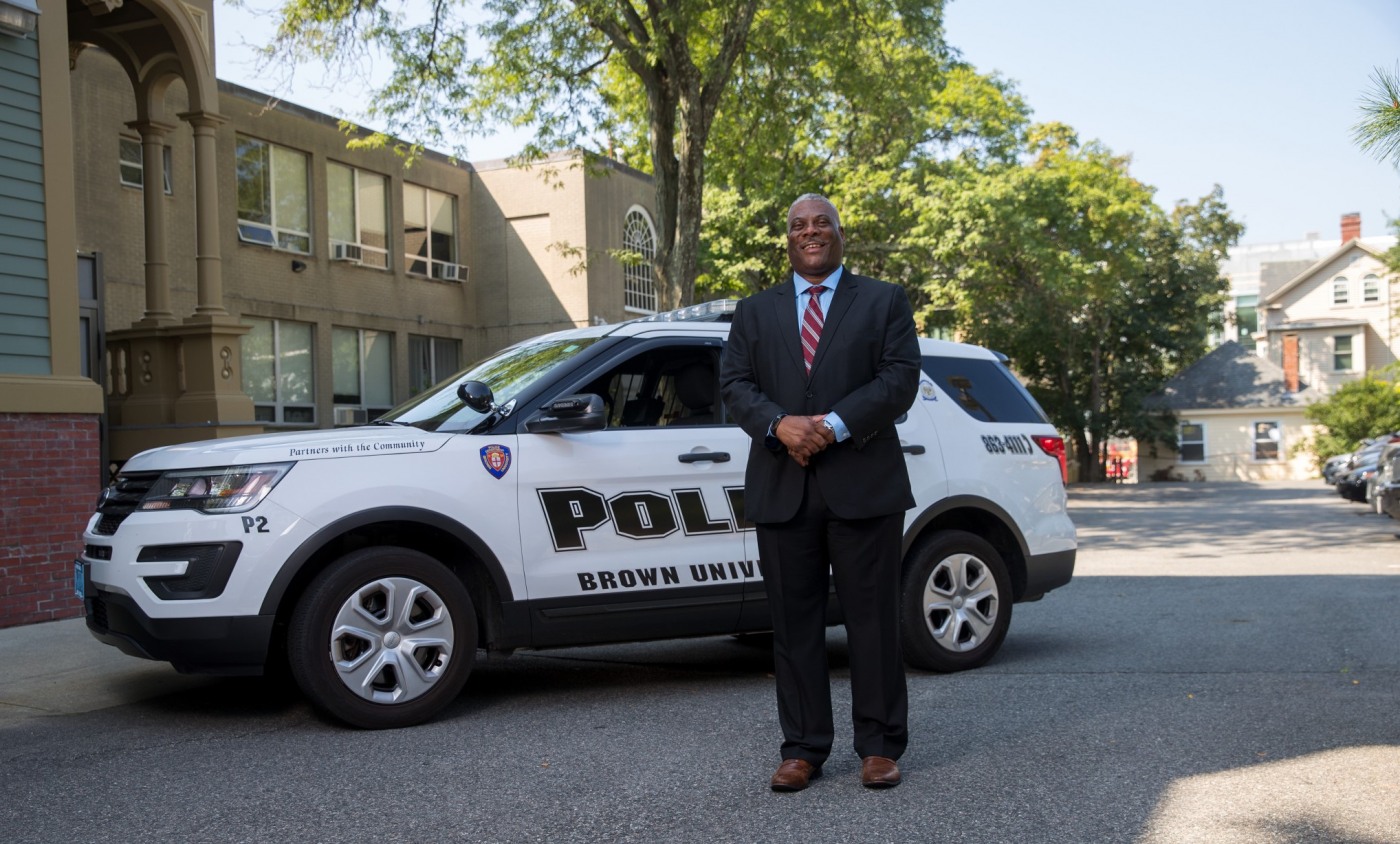 Welcome to the Brown University Department of Public Safety website. On behalf of the dedicated men and women of DPS, I would like to thank you for visiting our website. It is my hope that this site will provide you with valuable insight into our department, its operations, and our role within the academic environment at Brown.
The information provided in this website is designed to be a resource to all visitors. We would like to inform you of campus crime statistics, department news, initiatives, and the various other patrol and public safety services that we provide to the university community.
The safety and well being of our students, faculty, staff, alumni and visitors is our top priority. We are committed to providing the highest level of professional police and public safety services to foster a safe learning and working environment for all. As we move forward, it is my hope that our services and programs will strengthen our connection to the community we serve.
Our philosophy of community policing enables us to understand the importance of cooperation, education, and police-citizen partnerships.  Our commitment towards this style of policing allows us to be part of the fabric of the Brown Community and assist us in cultivating true partnerships with the community we serve.  Be sure to visit our Police Transparency & Accountability page to learn more about our commitment to policing and serving with integrity.
Sincerely,
Mark J. Porter, Chief of Police