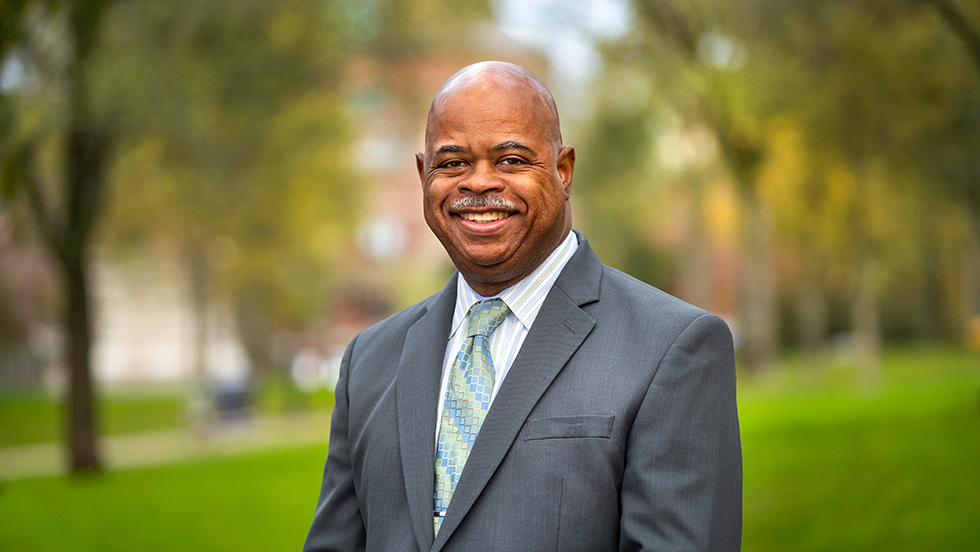 Welcome to the Brown University Department of Public Safety website. It is my distinct honor to serve as your Vice President for Campus Safety. It is my hope that this site will provide you with valuable insight into our department, its operations, and our role within the academic environment at Brown. As it is with all of our work, we value your feedback and input.
I personally believe that you cannot effectively provide safety to a community in which you are not an active member. To that end, we place a heavy emphasis on engagement with our community. Police and safety services should not be doled out onto the communities we serve but rather we should strive for collaboration and partnership in all aspects of our work.
We recognize and acknowledge that safety and well-being mean far more than the actual number of crimes that do or do not occur. Our approach is rooted in the belief that respect for the dignity of all persons is the goal. As it relates to public safety, our goal is to provide an environment where all members of our community truly know that they are welcomed. Our sworn and civilian staff strive to be a resource for all faculty, staff, students, parents, and visitors.
This is your department of public safety. I am confident that together we can become the standard-bearer for all campus law enforcement. Go Bruno!
Sincerely,
Rodney Chatman
Vice President for Campus Safety